Tech Talk : The Future is Looking Pink
Introducing Tech Talk. Think "Dear Abby" but instead of relationship advice the topic is technology. If you have any questions about software, hardware, internet, programming, web pages, blogs, video games, video consoles, cell phones, money saving technology, local tech resources, security, error messages, virus, spyware, or any other topic concerning technology that you would like answered write to Tech Talk.  The questions and answers will be printed and available on "The Contemplation".
Evergreen Country Shopper
Attention: Tech Talk
P.O. Box 408
417 9th Ave. W.
Ashland, WI 54806
Email: techtalk@soketnetto.com
---
The stats don't lie – it seems that women are going to take over the world.  More and more reports are showing that women will change the face of economy, technology development and will be directors of future development.  Here's how:
Women are Getting an Education, Men are Not

Department of Education statistics show that men, whatever their race or socioeconomic group, are less likely than women to get bachelor's degrees — and among those who do, fewer complete their degrees in four or five years. Men also get worse grades than women, even though they perform better pre-college. Men make up only 42% of the nation's college students, women students now outnumber men 2-1 on many college campuses and college women make up particularly large majorities among older students.
Women getting an education = women will have higher pay than men.
Women are Using Technology More

American women have trumped men in use of technology in activities ranging from streaming on network TV websites, frequent DVR, casual gaming, participation in social networking and women have edged out men as the primary users of online bill paying.
As of early 2009, three out of four women and girls in the U.S. were active online and even more used wireless devices. Nearly 40 million play console games, and twice as many spend at least a few minutes daily with web games. Moms share their technology and also surf with their kids. The research concludes that that 21% of women are influencers as they blog, share links and content on on social networks.
About 17% of women are using smartphones, and 18% have regular mobile phones.
Texting has increased in one year from 49% to 61%, as has taking photos on mobile phones, which jumped from 46% to 55%.
About 36% of women have bought a new gadget like a computer, cell phone, or digital camera in the last six months. About 42% of women 25 to 39 have made such a purchase, eclipsed only by the 44 % of women with kids aged 12 and under.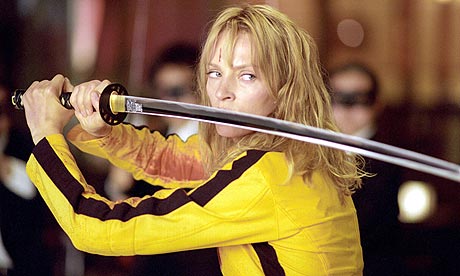 Hollywood Loves Women
According to the MPAA 2009 yearly report women make up 9 million more filmgoers than men; this includes a higher percentage than men as moviegoers in all categories of frequency.
In 2009 Moviegoers aged 18-24 women make up 3.4 million, while men make up 3.1 million.
9% of American women downloaded a movie in the past month, and only 3% actually paid for it.
61% of American women streamed free short videos in the past month or 22% who watched longer-form video for free on a TV network website or a destination such as Hulu.com.
More than half the moms said they share their digital media player with their kids; 77% of moms have at least some content like movies or TV shows for their kids on their device.
Women overall are not buying or renting DVDs.  However, Hispanic and African American women and all women with kids under age 12 continue to be engaged with the DVD format and they are above-average consumers of online and mobile video as well.
57% of all women surveyed bought at least one DVD in the last 6 months prior to the study, down 4 percentage points from 61% one year earlier.  Moms with kids under 12 are the most loyal DVD buying segment, with 66% saying they bought a DVD. Hispanic American women also were above-average DVD buyers (64%), followed by African American women (61%). Women 40+ were the lightest buyers – only 42% of them bought one.
Comedies are the most popular type of DVDs women are buying or renting, followed by action & adventure, drama, children's, TV shows and boxed sets.

Mom, Girls and Ladies Are Gamers
Over half of American women say they are game-players, in one form or another. While their participation in console gaming (Wii, PS2, XBox and handhelds) remained steady at just over 35%, as compared to a year ago, 54% now report playing PC/web games. Gaming with consoles and handhelds shows considerable popularity with 62% younger women and 45% moms with kids under 12. But even among women age 40+, one-in-five plays console or handheld games.
While the Sony PlayStation 2 maintains the lead in terms of the console most women play with at least occasionally (49%), Nintendo's Wii is gaining among American women. And actually, console gamers identified the Wii as their favourite (26%) followed by the PS2 (23%), the Nintendo DS handheld (11%) and then Xbox 360 (9%). Interestingly, iPod Touch and iPhone are now in the top 8% for women as a gaming platform.
Among the games themselves, Guitar Hero was the most popular, followed by the Mario series and Wii Fit.
The reason for the increased gaming among moms: an opportunity to spend time with the kids. Guitar Hero provides a nostalgic music experience for moms while actively engaging a child on their own turf.  87% of moms play video games with their kids at least some of the time and 57% play at least once weekly.
What's the Impact

American Women eclipsing men in use of technology, economic influence and higher education has a direct impact. For an example just look to Seattle, WA. The WNBA Storm and the NBA SuperSonics were under the same ownership, but when it came to moving the teams to Oklahoma City four women took their shot at the top of the key. Anne Levinson (former Seattle deputy mayor) spearheaded a group that includes Lisa Brummel (Microsoft senior vice president for HR), Ginny Gilder (owns an investment business); and Dawn Trudeau (former Microsoft employee who now works for nonprofit groups) offered to buy the WNBA Storm for $10 million.  The WNBA Storm remained while the Seattle NBA fans are left with nothing (read more details of the fantastic four).
Women are not only going to influence decisions when it comes to types of movies, games, how your next cell phone will look but the American board room will have a few more skirts and even professional sports.  With more skirts in the board room — more influence in Washington DC.  More women in DC — you get the picture.
The future in America is looking less blue and showing shades of pink.
Associated Links:
Women & Tech: http://www.srgnet.com/
Banking: http://www.fiserv.com/trends.htm
Higher Ed: http://tinyurl.com/TTwomenhed
WNBA Storm: http://tinyurl.com/TTWNBA
Women & Movies: http://tinyurl.com/TTwmovies
Web Game of the Week:
Google celebrated Pac-Man's 30th anniversary with a Pac-Man game embedded logo. 
News of the Week:
The Google Pac-Man logo game led to almost five million wasted hours and cost the economy about $120 million, an analyst estimated.
---
If you want Tech Talk to cover a specific topic, website, or local blog contact Tech Talk (http://www.soketnetto.com/).
Want a Tech Talk Tech Demo?
Want to see Ubuntu, DSL or any other free Operating System in action? Please fill out the quick survey http://tinyurl.com/TechTalk-Demos. If there are enough responses we will have the 1st annual Chequamegon Bay Tech Show.